How to install Hydrosym on your computer
First download the installer using the link provided in the e-mail you received. Start this installer.
Follow the steps in the wizard.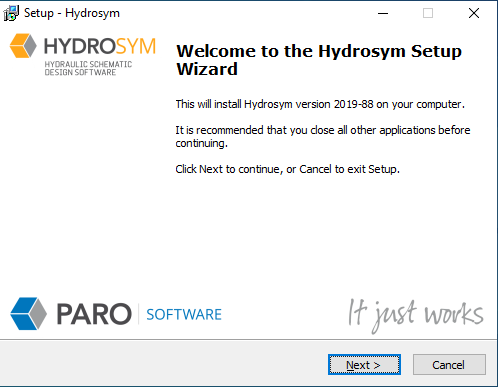 Select next to go through.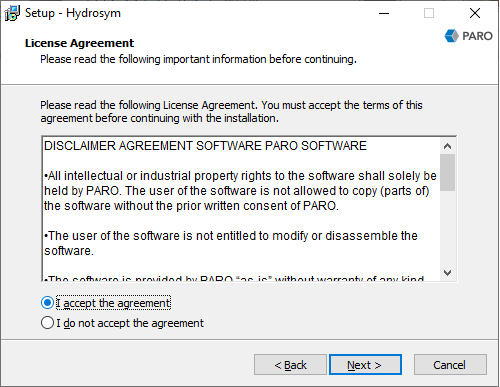 Mark the check box as shown in the picture and press next.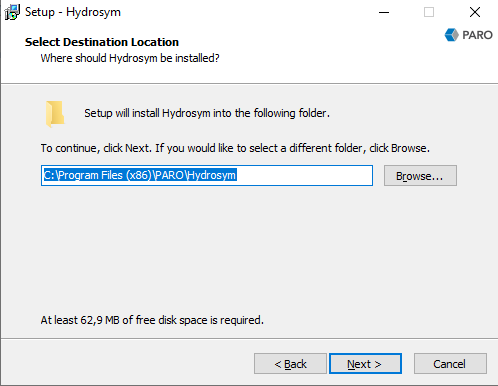 Select the folder where to install Hydrosym and press next.
Follow the next steps.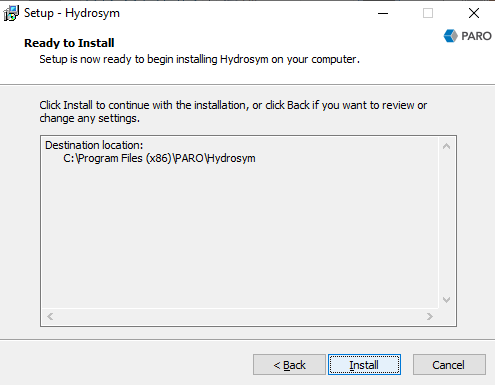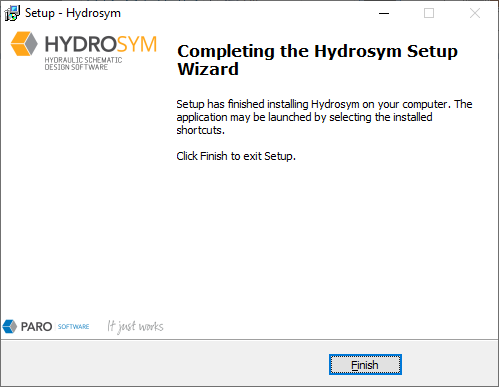 Starting HydroSym for the first time.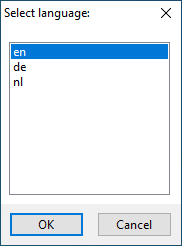 Select your language and press OK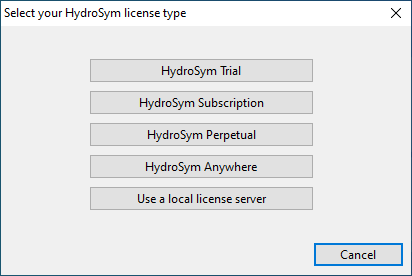 Select your license type (for more information about your license see the Activation-Deactivation menu). Fill in the information which you received in the e-mail we send you and follw the next steps.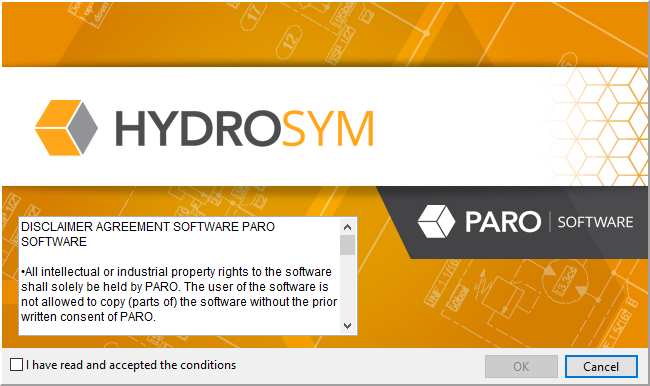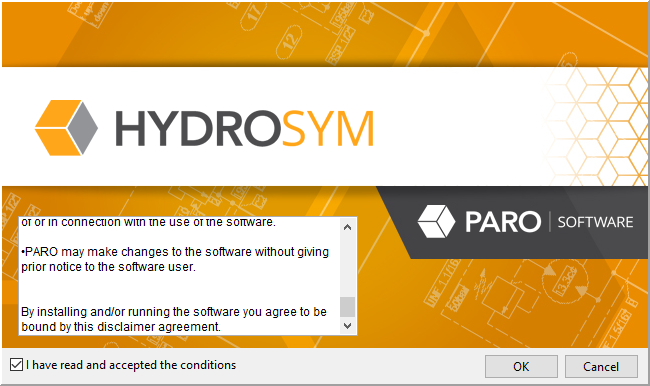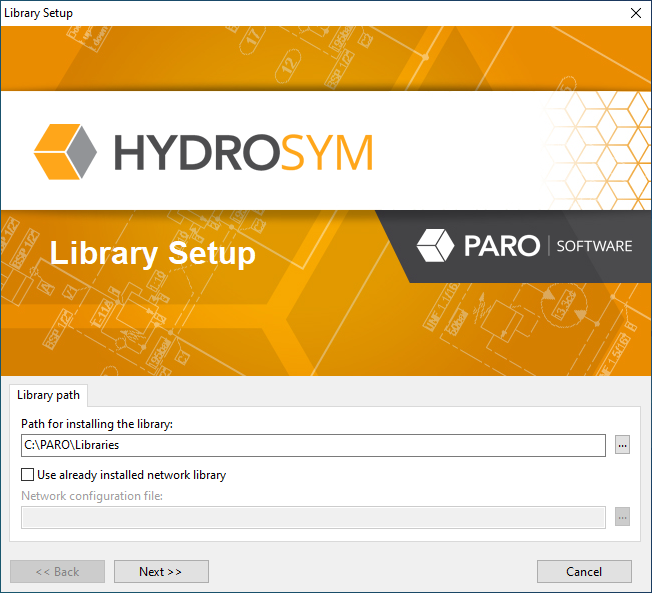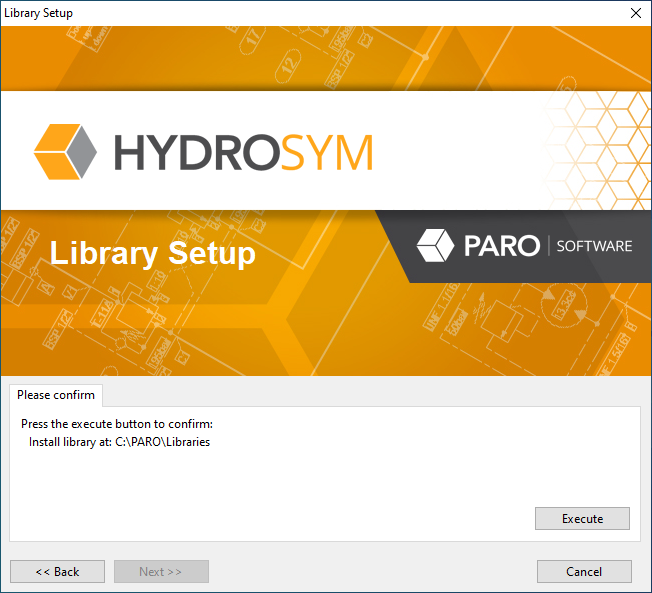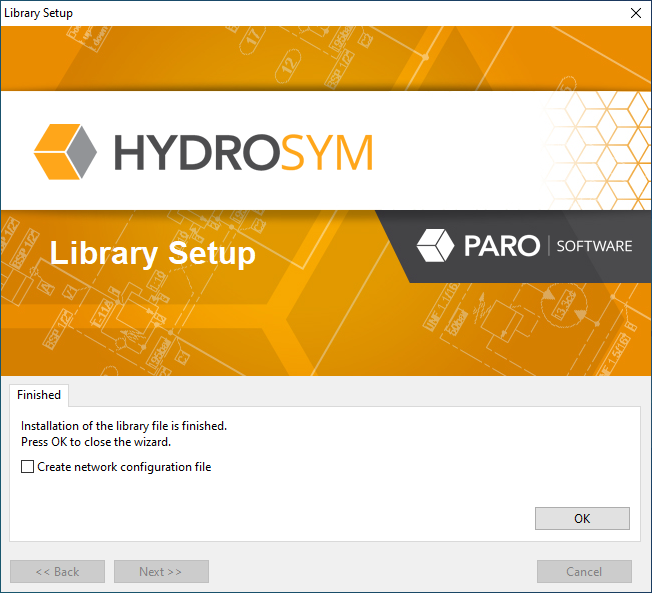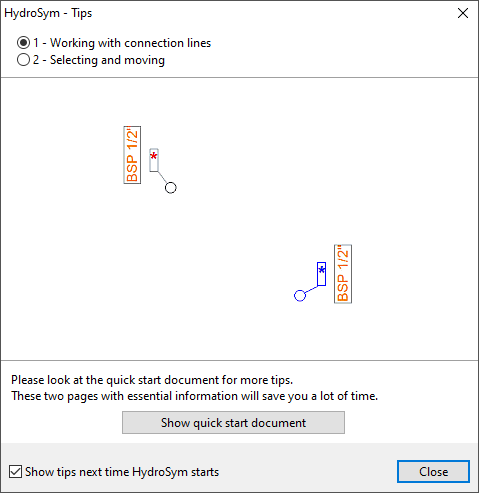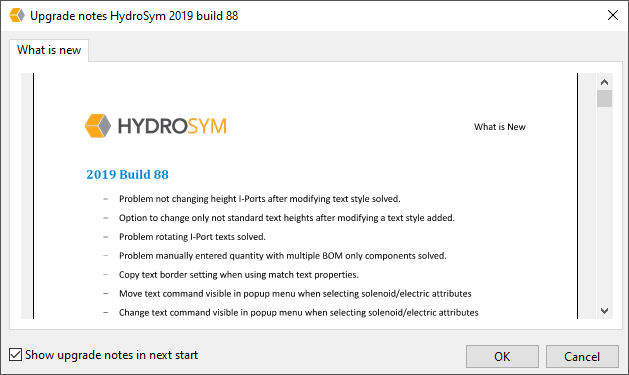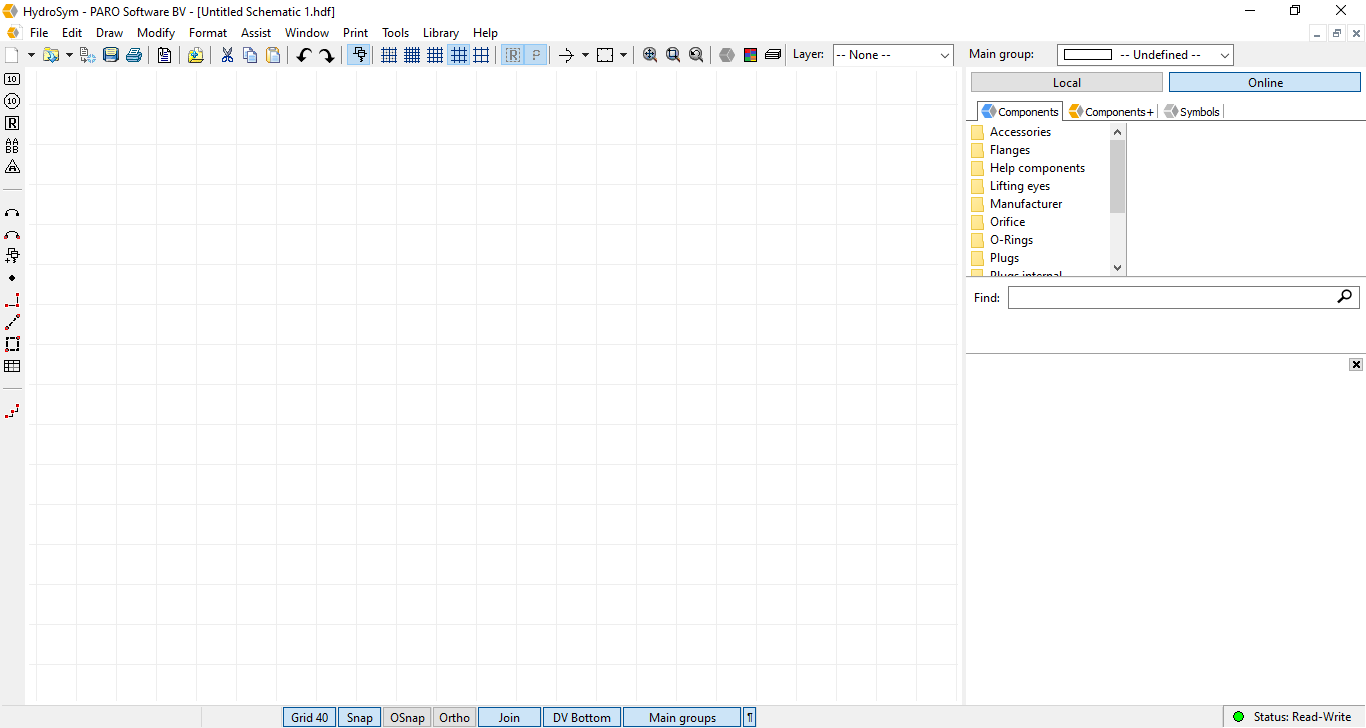 Now you are ready to use Hydrosym.